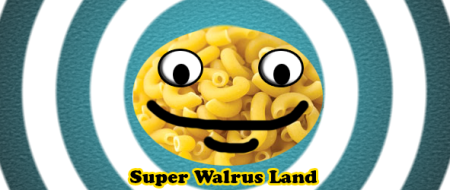 The home of Super Walrus Games, Wobble Reviews, HamsterSpeak Magazine, and some really bizarre short stories with pictures.
Social Media
Sites

Game and movie reviews and commentaries.




Super Walrus Games download links and wiki.


An online magazine about games made using the OHRRPGCE engine.
Ran from March 2007 to July 2012.

Stories/Art


A tale of pigs in space, told in seven parts.



A mild mannered yellow fish hosts a house party full of degenerate mutants.


The ugliest side of politics, in five parts.


Short-form clownery of various sorts.

Downloadable abominations for use in 3D Dot Game Heroes.