Shiny but Rusty – Games That Were Never Reviewed – Volume I
A Review Blitz by Meatballsub
There have been over 900 released games for the OHRRPGCE. That is as many games as were released in the US for the NES. That is quite impressive, right? Well, many of them had no more than five minutes of game play, if that, but that's beside the point; There are games that were released almost ten years ago and still have yet to be reviewed a single time.
Perhaps some of them have been reviewed on grandfather sites such as RPG-Online, but have been lost to time?
That is why I am proud to announce a new article series, Shiny but Rusty: Games That Were Never Reviewed. Each month I plan to take a handful of games, both old and new, that have never been reviewed and offer my opinion on each of them. I will not be rating each game per se, but I will put them in order from worst to best in my opinion. I am not a great writer by any means, and some of them may not be worthy of a review. However, I feel that it is my duty to help inform those of the landfill of OHRRPGCE games that have yet to be inspected a single time.
5th Place – Dragon's Quest by Muukiisoft
Download here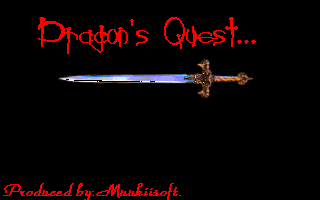 Dragon's Quest is one of those games that just should never have been released. It is easy to see when an author does not try at all to make a game enjoyable, or even work right. The way the framework of the story is laid out is so confusing I couldn't even understand it. You play as a dragon who is supposed to go do something. I don't know, that is about as far as I got with comprehending the story.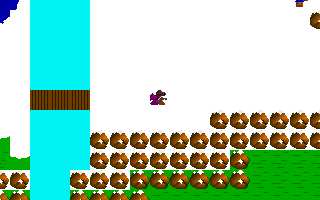 After playing five minutes of the game, I didn't want understand it anymore. If it wasn't for the debug keys, I don't think that I would have made it through the first town due to the cockeyed wallmap. I think the author spent the most time on the beautifully ripped exterior house graphics, which really do look nice. In fact, it is probably the best thing about the game.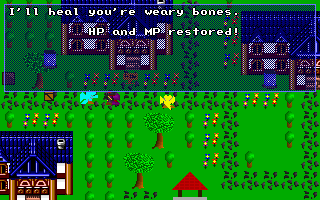 Besides the lame story and graphics, I didn't really notice anything. I am assuming that the music was okay since I didn't really pick up on anything flat out awful.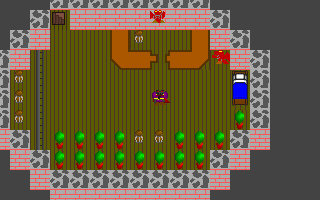 I'll sum this one up in the words of Napoleon Dynamite; this game is a "Decroded piece of crap"! Honestly, I wouldn't even bother downloading it unless you feel the urge to make sense of the story and let me know why the crap I spent 20 minutes playing it.
4th Place – Attack of the Saiya-jin by Castor Troy
Download here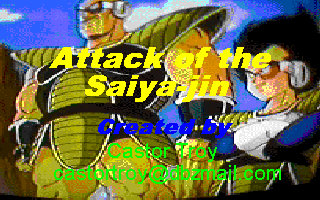 One of many OHRRPGCE Dragon Ball Z fan games, Attack of the Saiya-jin by Castor Troy comes complete with bad graphics, dialogue, poor gameplay, balancing, and music selection; much like the majority of OHR fan games. It's really no wonder why this game was never reviewed, it is terrible.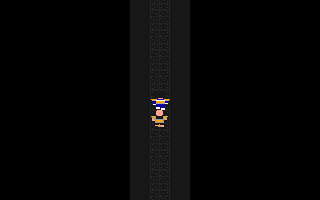 You play as Vegeta, who has just landed on the Planet Zogat and is ordered by the boss to eradicate the population, search for resources and ultimately destroy the planet if it proves to be worthless. Before the ship's computer vaporizes, you are given a power up to use in your quest. Good thing you do, too, because you will need it to survive even the simplest of battles.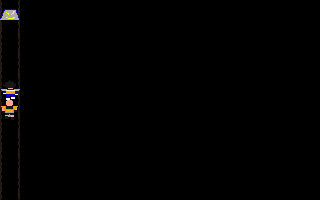 This is one of those games where you can tell right from the beginning that the author spent little to no time balancing the combat. Nappa proves to be nothing but a waste of a hero slot. If it wasn't for the ability the ship gives you in the beginning, you would die from your first or second random encounter; seriously.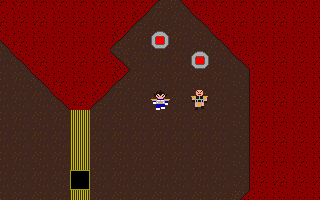 It gets worse, too. There are no shops or stores available. In order to heal yourself, you must win fights, which may or may not net you restorative items at the end. But in order to win fights, you must use your special ability. Once you run out of ability points, you are screwed. You see what I'm getting at here? I do like the idea of not having a town or shops that you would have in a traditional RPG, but it was poorly managed in this game.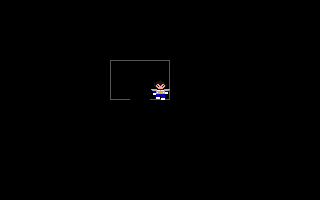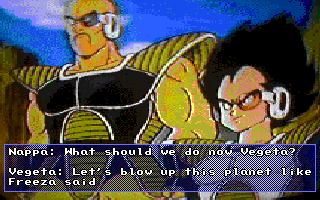 I am one of those who enjoy a challenging game, but it is pointless when you have to run from from the boss fights and even random bouts to survive. Heck, what is the point of playing period if you can and have to run from the final boss? Not to mention there is seriously something wrong when you have to run from a flan-like boss in order to survive. Overall, this game is a dud. I do think it had some cool, un-traditional ideas, but ultimately it was not enough to save it in the end.
3rd Place – Journey to Crimson
Download here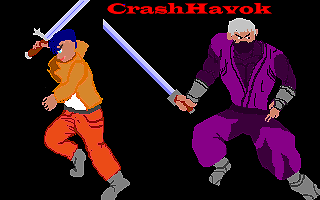 Journey to Crimson is up next. After seeing Rikimaru and The Fonz on the title screen, I thought dude, this is going to be an awesome game. The game isn't bad, but it isn't very good either. The main character, named Ryu, is an orphan child who was raised by a man named Gary in a small village. The game starts with Ryu dreaming about a small child being left on a porch in what looks like a bundles of bananas. Upon waking, your god-father Gary orders you to go fetch breakfast and drops a bomb on you; you were adopted. Come to find out, you were left out on a doorstep much like what was revealed to you in your dream. At this point, you may walk around and talk with fellow townsfolk, but you won't get the plot ball rolling until you go back and break bread with your Gary.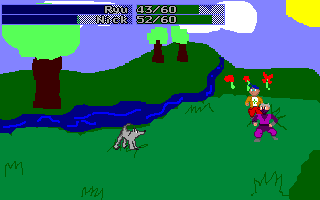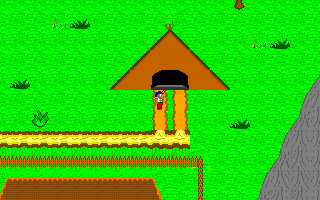 After breakfast, Gary recalls that he did find a few things with you all those years back and buried them out back. Among the items you find are a ring and a note from your mother. The note basically says that you have special powers and she had to dump you somewhere or else your father would have done something to you. Wanting answers, you decide to set out and find your mother, ultimately solving your questions. Not five minutes after this, your brain resets. Gary, who can't even get his own breakfast, is now relying on you to get a job. Screw what you want, Ryu! That Gary is a sorry person, indeed.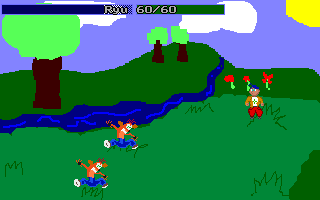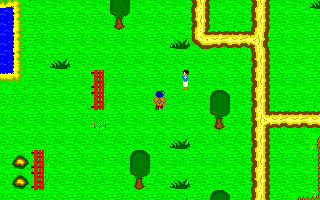 You then find work at the local armory and you set out to kill a large snake plaguing the marshlands to the southeast. You are promised a reward of some equipment, but that never comes to fruition. The more and more I played this game it was more apparent that the town was full of douchebags. Alas, screaming ensues outside, and you go see what the commotion is about. The shopkeeper stays inside with your hard earned work, of course, without giving you a reward. What a loser.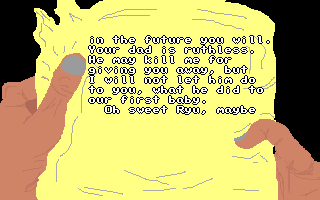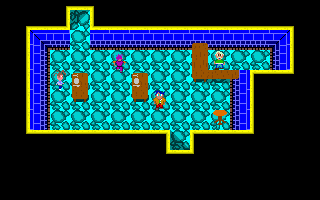 You go out and fight a Sephiroth clone, who apparently is re-enacting an event that happens in the village every 20 years. Speaking to different townspeople will yield different explanations, but it is safe to say that something bad happens every 20 years at the town. This time, Sephiroth clone kills two people, and in turn, you kill him. On his dead corpse is a map to his house; how convenient. The game ends with you deciding to investigate Sephy's home for….something.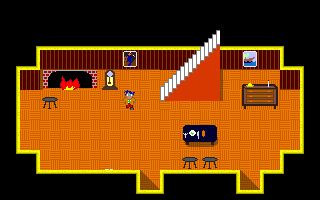 I think at this point the author realized he had two or three different stories going on and didn't know how the crap to continue it, so he scrapped the project. It's probably a good thing too, because there isn't anything else here to salvage.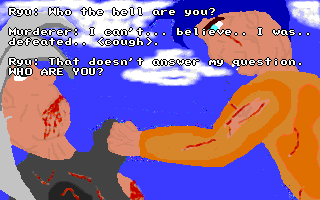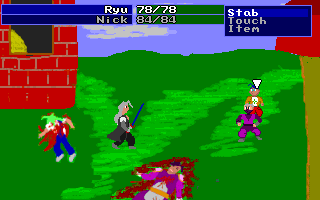 Graphically, I'd say it is pretty poor, but not plain out awful. The music was picked from the bundled BAMs that used to come with the OHRRPGCE and were placed okay, but nothing so exciting that it caught my attention. The battles were also way to easy, and the same goes for gaining money. Ultimately, I think a game starring Fonzie and his sidekick ninja would be sweet. Unfortunately, my dreams of such a game were shattered here.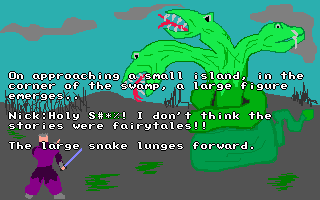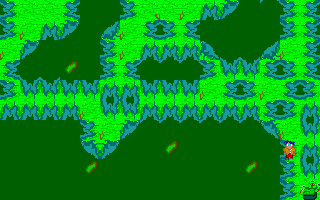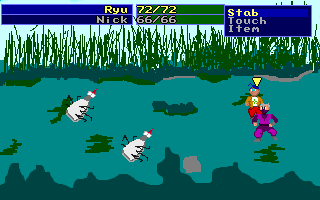 2nd Place – Antigone by Jordan Fultz
Download here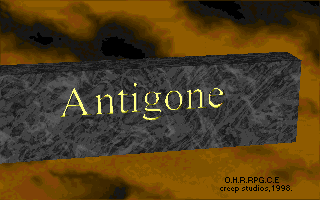 Antigone is a game that I know has been reviewed before, but has been lost in time.
Cyth awakes in a prison cell with no memory whatsoever; but feels an urge to make an escape. After whacking a few guards, you are free to roam the countryside. That is, until you meet up with Chalys, who apparently has it out for you. Feeling threatened and having nothing better to do, you decide to go along with it. A few moments later, at Chalys' underground facility, you are drafted to go find some old dude's decapitated head.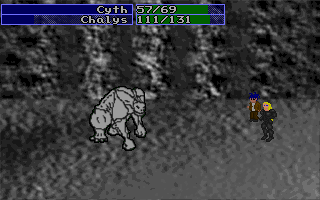 What?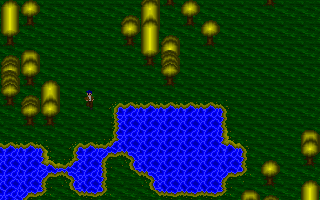 I always try and give every game that I play a chance. Unfortunately, things never got better and turned quite ridiculous towards the end. Maybe it is a good thing that this game was never finished.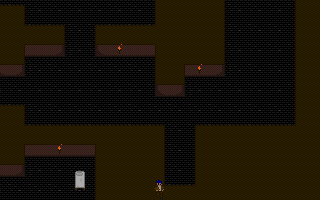 There were a few bugs present, some of which were annoying. There is a haste ring that you can buy that guarantees a permanent speed increase, but it does absolutely nothing. To my surprise, you can't sell it back to the shop either. Money doesn't just roll in either, which means that I lost quite a bit of time to a carelessly designed item. Other bugs include some missing wall maps, but that didn't bother me as much as the worthless items.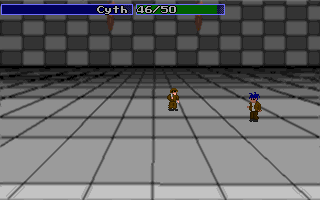 With that being said, Antigone does have its strong points. The combat balance is just about right, and although you are required to grind some, it isn't too excessive like in games such as Fantasy Under a Blue Moon X.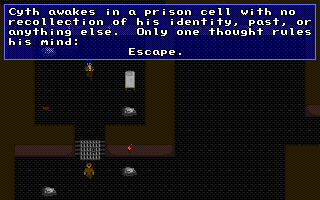 Cosmetically, the game ranges from sub-par to slightly above average. There is nothing to special about character and level design, but some of the later enemy sprites and battle backgrounds are quite good. I've heard that the music was ripped, but the placement is alright and nothing is really annoying.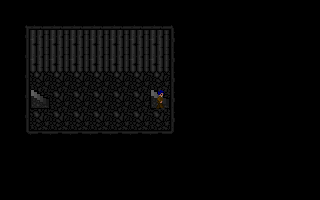 If the game were to be longer, then I'd say that it may be worth playing through. However, with game time spanning only about an hour, you won't be missing anything if you decide not to play; especially considering the goofy storyline.
1st Place – Submarine by Unknown Author
Download here
Now the next title, Submarine, can seem a bit misleading. No music, no title screen, and three minutes of game play; sound promising doesn't it?
Actually, I was quite surprised with this game. It may not be exciting to some given today's standards, but I think that this could have been a really neat game if it were to be finished back in its prime. The game itself is very simple; you navigate your submarine through the maze-like landscape, avoiding things such as mines, and reach the end of the area alive.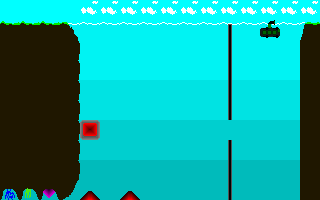 I was upset when I completed the tutorial level and the game was over. I was really hoping to see more content here, but I was still impressed even by the very small amount present in the game. While the graphics are nothing spectacular, they are colorful, and easy on the eyes.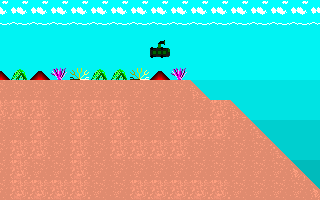 Again, this game is very simple, yet, so different for its time. Nowadays with advanced plotscripting, it's not uncommon to see a non-RPG OHR game. Back in the early days, however, it was rare to see anything besides a Final Fantasy clone. Although Submarine proved to be a very simple game, I highly respect the author for breaking out from the norm and beginning to piece together something unique during a time when such a thing was rare.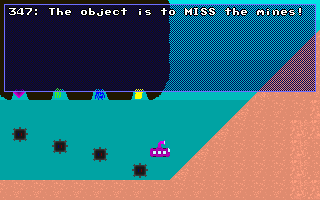 If you have a few minutes to spare, check this game out and see for yourself.
That concludes Volume I of Shiny but Rusty. Tune in next month when we look at even more titles that are in need of an appraisal.